My pool ownership journey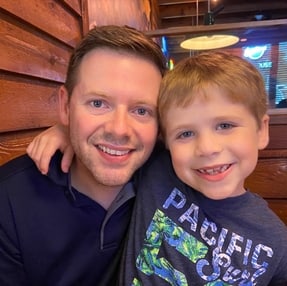 I've owned and experienced various types and sizes of swimming pools over my lifetime.
While I may not have been responsible for setting up and maintaining my first pool, I was single-handedly responsible for taking it down at the ripe old age of 7!
PSA, if you ever see a bulge in the frame of an above-ground pool DO NOT kick it.
As I got a little bit older and wiser, I purchased my first above-ground pool in 2011. This time, the responsibility was all mine. Living in Florida, having some form of pool shifts from being a luxury to a necessity!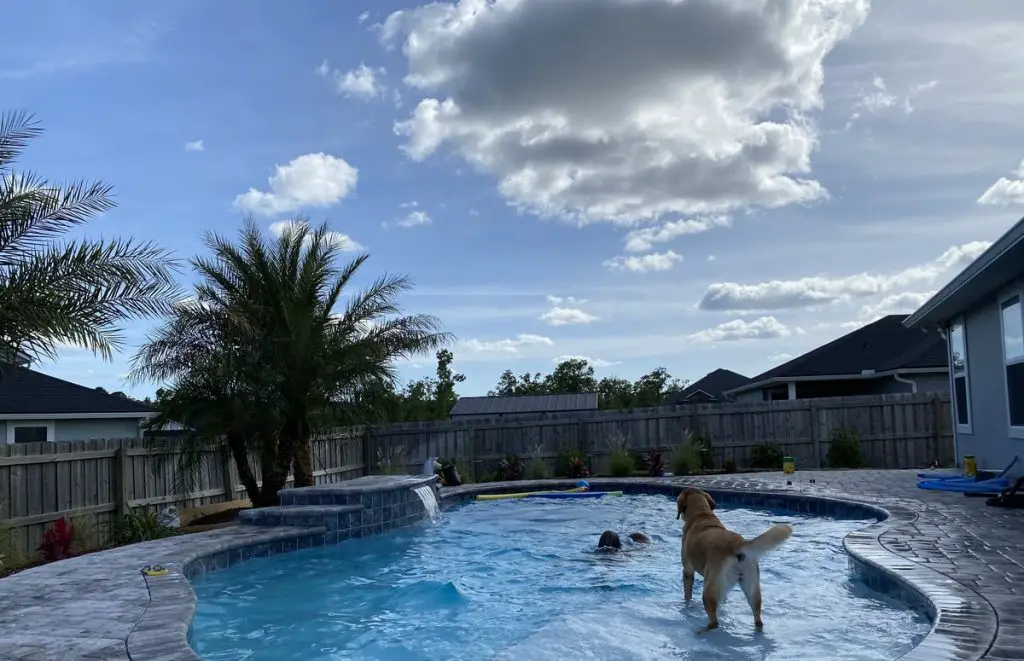 After years of trial and error, learning about pool equipment, water chemistry and poolside landscaping, I found myself yearning for the real deal – an INGROUND pool!
Finally, just a short 10 years later, I made that dream come true. I now get to enjoy my own backyard paradise, and I love sharing my experience with others.
My pool crew
I'm happily married to my amazing wife, and I'm a proud father to 3 awesome kids; 2 boys and 1 girl.
We've also got a beautiful Labrador Retriever/Golden Retriever mix named Molly who loves the pool as much as any of us!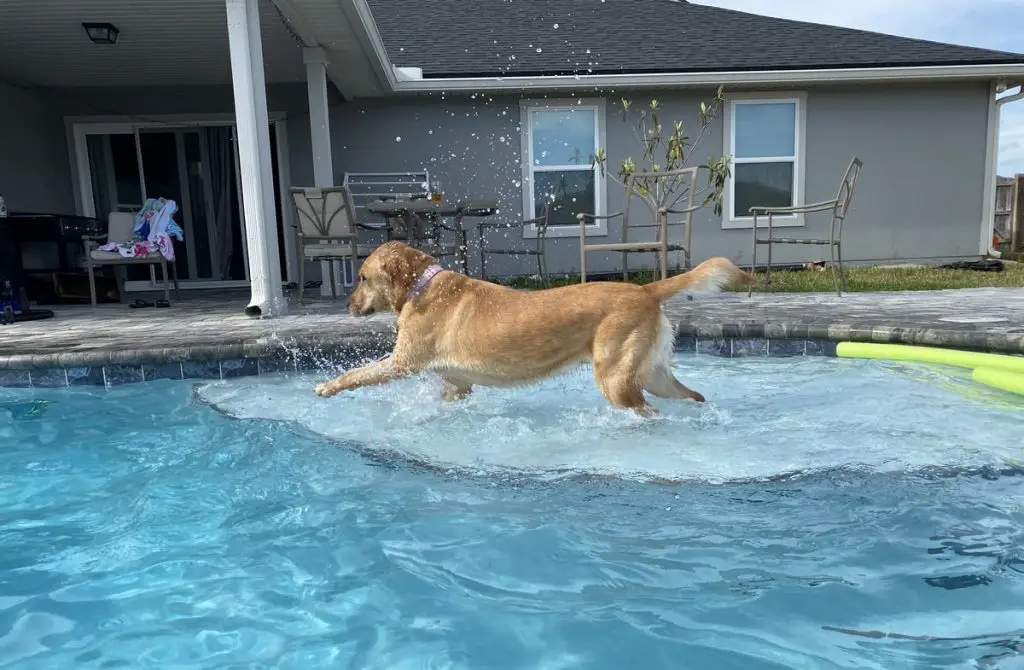 We live in a semi-rural but still within arms reach of suburbia outside of Jacksonville, FL.
Our pool is a custom-built freeform pool that features a sun shelf, color-changing light, and a waterfall. We have an awesome paver deck with some relaxing landscaping and lighting that I installed myself!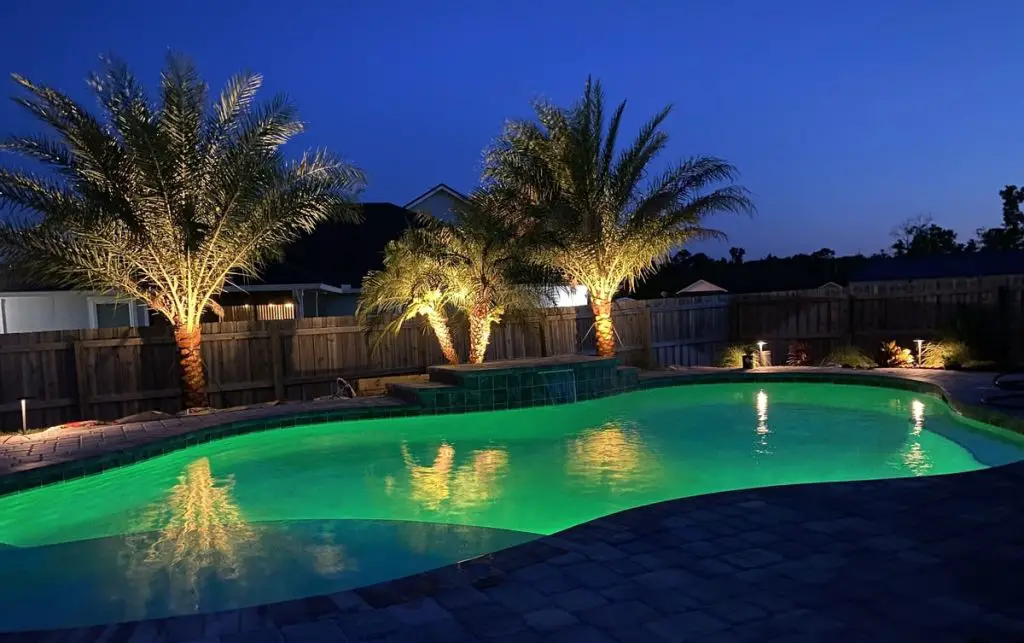 Hopefully, you'll enjoy following along with our journey as you enjoy yours. I'll be covering cleaning, maintenance, installations using various tools, and fun accessories.
Know that I only recommend products that I've fully vetted and is of good quality.
Feel free to drop me a line at [email protected] with suggestions, product review requests, or maintenance questions
Thanks,
Paul