Pool parties are the best way to beat the summer heat and also a great way to introduce your friends to the joys of swimming or simply a perfect excuse to meet new people. If you're looking to host a fun pool party at your home, you'll want to ensure that your pool is in tip-top shape.
The first step to having a fun pool party is having a well-maintained, serviced, clean, and inviting pool. Your pool needs to be clear enough for people to swim in, but you don't want any chemicals to be overpowering. Adding pool accessories and games into the mix also ensures your guests have fun. 
Even though they're a summer staple, pools can be a lot of work. From the point you've decided to throw a pool party, it's essential to be on top of things. You want your pool party to be relaxing and fun, not stressful and chaotic, so below are a couple of steps to ensure your pool party is a success.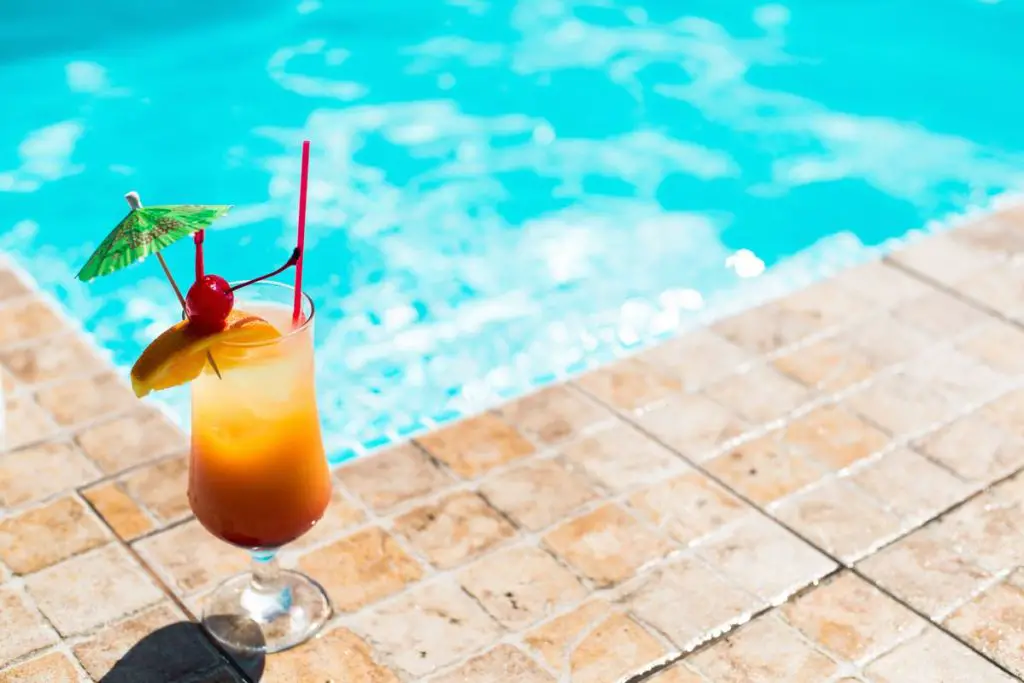 1. Repair Your Pool if Necessary Before You Invite Guests
While it's not the most visually-appealing or fun thing, repairing your pool is one of the most critical aspects of ensuring everyone has a great time at your party. If your swimming pool has problems, plan them out in advance, so they're taken care of by the big day. 
When preparing for a big party, it's best to get everything repaired well ahead of time so you won't have any last-minute stress or concerns. Repairs can take time and depend on several variables (like the weather and parts availability). 
If you don't know how long the filter is suitable before needing to replace it, now is an excellent time to find out when you'll need to and plan accordingly. You should check the walls for cracks or missing tiles and ensure there aren't any leaks.
2. Service the Pool Equipment for the Party
Once you've checked your pool for any problems and sorted them out if necessary, you'll need to check that all of your pool's equipment that helps it function efficiently is in order. 
Swimming pools are a lot of work and maintenance; forgetting to service them can be a big problem. It would be best to service your pools to ensure the water is clear and hygienic and that all the equipment runs smoothly.
We all know that a pool can get filthy fast. That is why it is vital to have an efficient filter system to catch any debris in your swimming pool. A dirty filter is not an attractive sight for your guests and uses more energy from the pump, which can cost you money and cause your pump to burn out sooner than expected.
You want your pool heater to run at peak performance when you host your pool party so that you have plenty of warm water available. This process helps keep the water nice and warm for party guests, keeping them from getting chilly and possibly coming down with a cold or other illness.
If you want your pool to be ready for the guests, it's worth the investment and time to get it serviced well in advance.
3. Clean the Pool for Your Guests To Enjoy
A pool party is a great way to bring people together, but it's not quite the party if your guests get sick! Having a clean pool with the correct water chemistry and plenty of chlorine (but not too much) is essential.
The most vital thing to do when planning a pool party is clean your pool. You don't want to invite your friends over just to see them jump in and out of a murky, gross puddle. It's vital to ensure your water looks clear and inviting.
The first thing you need to do is check for algae growth or other debris in the water. If there is any, use a net to remove it from the water's surface. You can try removing algae with a scrub brush if you have one available. Still, it's best to hire an experienced pool maintenance company if you are unfamiliar with adequately cleaning the pool.
Next, check your water's pH balance. The best way to check the pH is with test strips that will let you know your pH levels and whether they need any adjustments. If it is not right, you will need to call a pool service company that can help adjust the pH level and advise how much chlorine you should add.
A dirty pool is going to make your guests uncomfortable. They won't feel welcome in it because they don't want to be surrounded by that much grime and bacteria, especially if they're planning on getting into the water.
It would also be an excellent time to clean the pool area thoroughly. 
4. Accessorize Your Pool for Pool Party Fun
If you throw a pool party, you don't want people to think of it as just another backyard barbecue. After all, a pool party should be an occasion to get dressed and look your best.
Your pool is likely to be the center of attention for all the guests at a pool party! While it's possible to have a successful pool party with no extra decorations, it's so much more fun if you add some accessories. 
There are several ways to accessorize your pool without spending too much money.
Here are some suggestions:
Inflatable lilo: One of the most traditional ways to turn your swimming pool into a fun place for guests is by putting an inflatable lilo into the pool. It also helps with creating a feeling of summer whenever you want.
Blow-up beach balls: These fun pool toys are one of the most popular accessories for pool parties. Throwing them in the water makes it fun to play games and keeps everyone entertained.
LED Lights: An easy thing you can do to add atmosphere to your pool parties is use underwater lights. It's a subtle way to make the party look fabulous and feel more remarkable, not to mention that it allows an underwater light show. You can buy all kinds of LED lights to go into your pool or create your own using empty plastic bottles.
A floating drink holder: Floating drink coolers like the Intex Mega Chill Holder from Amazon are fantastic for pool parties. This chiller offers a place to put your ice and five cans or bottle holders for your guests to enjoy!
The pool is a great place to host parties, and with its smooth, polished surface and brilliant glow, it will be the focal point of your party. But for a party to make an impression, you'll want to get creative with your pool accessories.
Drinking is an integral part of a pool party. But you should be careful about spilling your drink in the hot tub since it may contaminate the water and cause algae growth. Learn more about what could happen in my complete guide on the topic.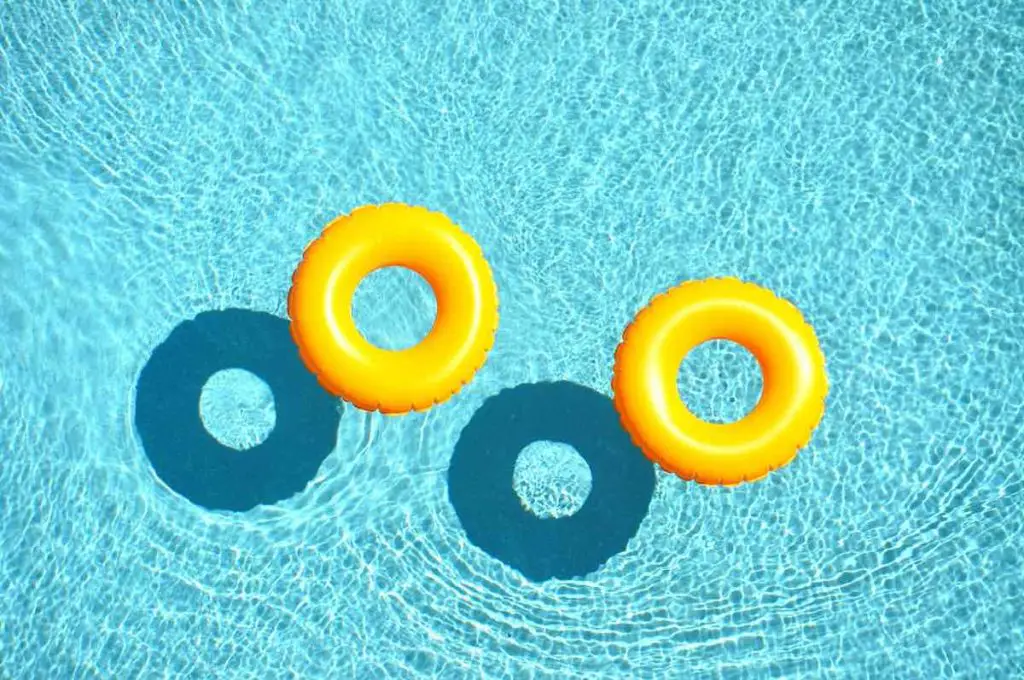 Final Thoughts
Everyone loves a pool party, but if you're going to have one, you must first ensure your pool is in great shape. 
You can follow these simple steps to ensure that you clean all areas of your pool and that you're prepared to host an awesome party. 
This way, you can sit back and enjoy the party too!
Sources