Change is an exciting prospect, and the idea of switching up a permanent house fixture like your pool is very thrilling. The possibilities are endless: a new pool liner, a fresh deck, a spa, LED lighting, or even a pool extension! But is it really possible to extend an inground concrete pool? 
An already-existing concrete pool can be extended. There are many different ways to get the job done, and the method you'll choose will depend on details like the shape and size of both your old and prospective new pool and technical features like the plumbing and filtering systems. 
Keep reading to find out about the process of enlarging a concrete pool, how much it costs, and other ways you can renovate your pool without an extension.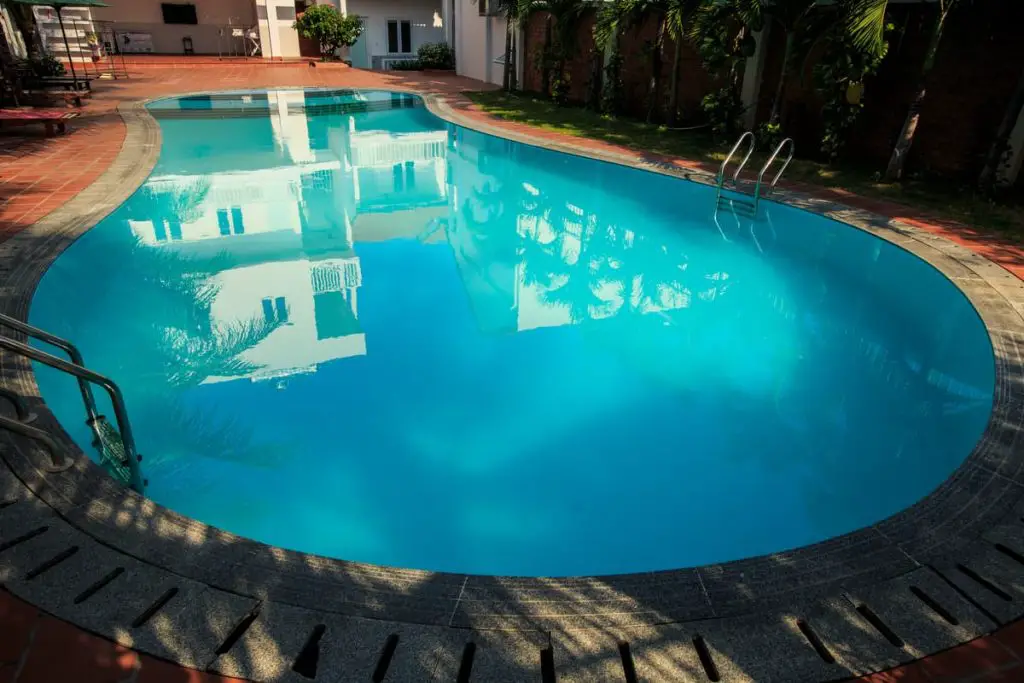 Extending a Concrete Pool
Concrete pools are expensive to purchase for the same reason they're so famous – their high versatility. With the right budget and competent professionals, you could switch up a concrete pool to achieve just about anything.
The first step in getting your pool extended is figuring out what exactly you'd like to achieve with it. Do you just want a bigger pool, or a deeper one too? Are you trying to improve the pool profile by adding contours to it or gunning for a complete shape change? What kind of shape would you like? 
You might also want an additional feature like an automatic pool cover, a slide, or even a built-in set of stairs. Your concrete pool is your oyster! 
If you're having trouble coming up with ideas, you could turn to the internet. There are many pool-remodeling ideas to find inspiration from, and if you browse through thoroughly, you'll find something to suit your taste.
Cost of Extending a Concrete Pool
Extending a concrete pool is a costly venture, and your budget should be to the tune of thousands of dollars. According to FIXR, the average cost of a minor pool-remodeling job is about $15,000, the extension project can cost $30,000 to $70,000, and a complete transformation can cost as much as $100,000. The exact cost could be as lower or higher, depending on the specific details of your dream pool.
With a concrete pool, just about any idea is possible. However, you need to know what professionals to consult about the technical details of actualizing your dream pool. 
Speaking with a local pool builder with experience in commercial and municipal builds and a concrete professional will help you figure out how realistic your idea is and give you an estimate of what your budget should be. 
You'll need to hire a pool contractor to carry out the extension by adding or removing sections of the old pool. If you intend for your extension to make the pool much larger, you may also have to get some work done on the return piping at the deeper end, change the filter, pump, and heater, and fix the plumbing systems so that the water circulation in the pool remains efficient when it becomes larger. 
You'll have to hire a pool builder for all of this, but don't worry – for most extensions, your pool builder can easily lay down the new piping for reconstructing the plumbing as you're breaking up fresh ground to extend the pool. 
Deepening Your Pool
If you'd also like to make your pool deeper, you should first confirm the limit of swimming-pool depth set by the standard building codes in your state. When you're clear to proceed, you'll need to get heavy machinery to the pool for the excavation. 
If there isn't enough space to get the machinery to it, you may have to do things the old-fashioned way – using intensive labor by digging with handheld equipment. The digging could damage the old piping, pool skimmers, and pool jets, and replacing all of these will increase the cost of your extension project.
Regardless of what method you'll use for your pool, digging has its downsides. The jackhammering from the machinery and equipment is pretty noisy, and the exhaust smell isn't the safest thing to breathe in. The remodeling process takes 4-8 weeks, and you may have to leave your house or at least stay far away from the work site for that time.
After extending your pool, you'll have to update the interior to cover the newly added concrete with pool tiles. Getting a nearly perfect match for the tiles surrounding the old pool is almost impossible, so it's more common for contractors to have to replace all the tiles in the interior and the coping around the pool.
Minimizing the Cost of a Pool Extension
Getting a new pool altogether may be more cost-effective for some ideas than extending the old pool, so you should keep an open mind while consulting the contractors. 
Before speaking to those who submit bids for your contract, you should contact pool builders in your locality. That way, you can get some ground knowledge of what you should expect from your prospective contractors. It will help you gauge their competence and determine how well they can handle the peculiarities of your location.
When you receive bids for your project, contact multiple local suppliers. Find out the individual prices of all the equipment and materials of the best quality. Compare these prices with the bids submitted by the contractors to ensure that the prices are reasonable and that you'll be getting materials of the best quality from genuine brands. If you're not satisfied, don't be afraid to negotiate.
Alternative Pool-Renovation Ideas
If you decide that an extension isn't for you, you could still touch up your pool in many ways. To remodel your pool without construction, you could use these ideas:
Install a new inground liner to change the look of your pool.
Add a portable spa or a roto-modeled spa next to the pool.
Add a new pool slide, or revamp your old one.
Replace your pool deck, or add a new pool-deck coating.
Install new deck jets with fun features for the water.
Add in LED lighting.
Set up a fire bowl or fire pit for warmth and aesthetics.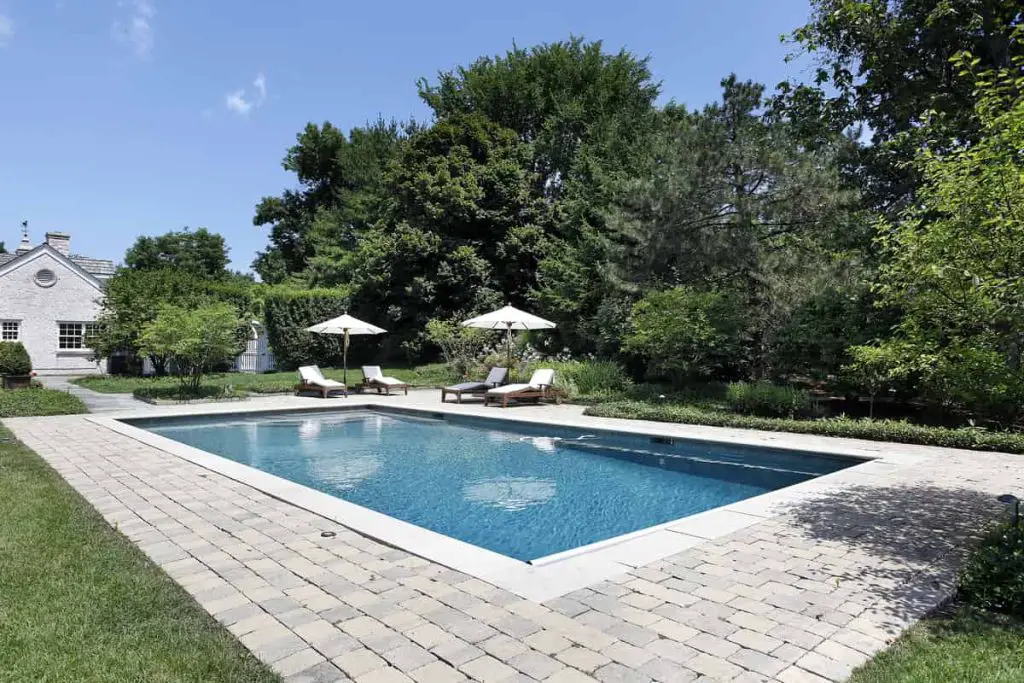 Conclusion
Extending a concrete pool is feasible, but it can be a pretty expensive venture, even at minimal cost, but so is every dream. It'll also take a lot of work, but it's worth it. Now that you have all the information you need, you're all set to get your dream concrete pool!
Sources